NEWNAN COMMUNITY THEATRE COMPANY ~ NEWNAN, GEORGIA
Written by James W. Rodgers, based on the film by Frank Capra. and adapted by James W. Rodgers.
It's a Wonderful Life is an Americanized version of Charles Dickens' Christmas Carol--only here, it is George Bailey's kindly Bob Cratchit-like character who meets the otherworldly visitor that re-educates him via a frightful "Christmas Yet To Come." Seeing how Frank Capra echoes Dickens creates an engaging theatrical experience. So if Wonderful Life seems to be a delightful 1940s romp, a "trials and tribulations of George Bailey," dig a bit deeper to find Dickens' Carol beneath the Americana. While the miserly Mr. Potter is the obvious Scrooge stand-in here, it is George Bailey who takes on many Scrooge-isms as the story progresses.
George was a dreamy youth, as was the young Scrooge, who was fascinated by the exotic worlds of Robinson Crusoe and Ali Baba. But for all George's longing for adventure, he--like Scrooge--winds up a money-lender. Both are tormented by desire and fear. For George, his deepest desire is to escape the humdrum life of Bedford Falls and see the big world out there. George's greatest fear is of being trapped in small town America forever.
The more George sacrifices his dreams, the more frustrated and resentful he becomes, finally cracking under the pressure of the missing $8000, which would mean prison. After a lifetime of sacrifice, George decides to sacrifice no more. He snaps, becoming a monster who abuses his family and friends, strangers and even leading him to suicide, the ultimate selfish act. He has given in completely to his dark side.
George's journey is led by Clarence, the apprentice angel, who ironically, one-ups Mr. Potter's temptations by granting George's most selfish desire--to escape from Bedford Falls--by having never been born. George attempts suicide, but Clarence actually makes it happen, drawing his inspiration from Mark Twain's Adventures of Tom Sawyer--where a dream-chasing adventurer with big plans decides to fake his death and thus, see Aunt Polly and everyone in town mourn him at his funeral. Capra didn't have Clarence quote from Tom Sawyer, but the themes are threaded throughout Wonderful Life. George is both Tom Sawyer and Ebenezer Scrooge--the American Everyman at a crisis point.
George gets his death-wish, as his non-existence transforms the quiet little Bedford Falls into a nightmarish "Pottersville"--awash in insanity, passion, violence, greed, treachery, sickness and old age. Pottersville is a fallen world of broken marriages, broken dreams, strip joints, bars, prizefights, tough cops and rampant vice. George gets to experience what his hometown would be without him. He sees that the life he led--the one of dreams denied and tribulations, the one he was never fully happy with--made a big difference to those around him.
George learns that suffering is a necessary step on the road to happiness. It is there to purge him of ego and selfishness. Sacrifice isn't something to avoid or resent--it must be embraced!
This aura of necessary sacrifice permeated American culture during World War II--and may find new resonance with modern audiences since we are again plagued by war and economic hardship. The most beloved movie of all-time comes alive onstage this holiday season. Treat yourselves and your loved ones to the magic of live theater with this classic story of love, hope, and family! A family-friendly production that will delight all.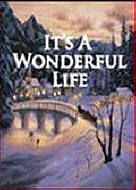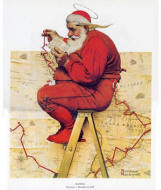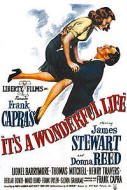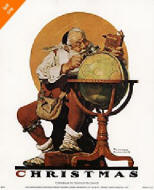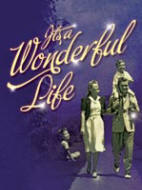 This Christmas classic is sure to be the must-see event of the season.
Performances will be held at NCTC,

December 11, 12, 18 & 19 at 8 PM, and December 13 & 20 at 2:30 PM.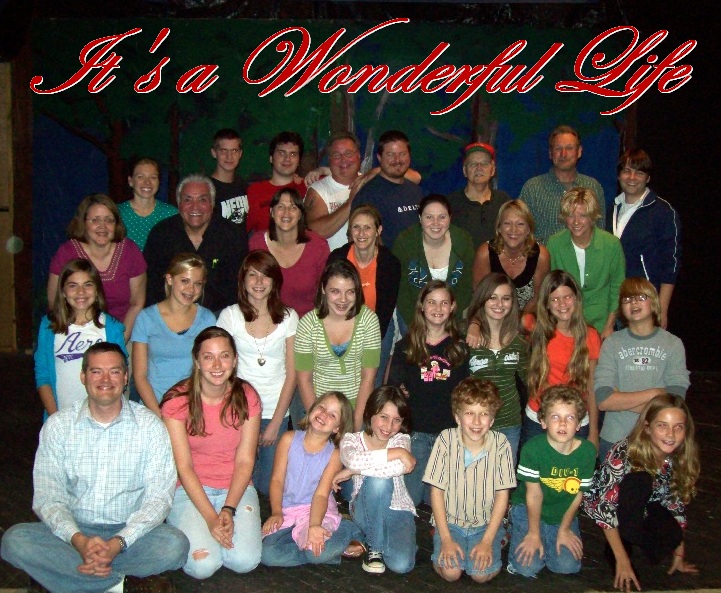 It's A Wonderful Life Cast
George - Chad Davis
Clarence - Robbie Kirkland
Mr. Gower - Jan Davis


H

arry Bailey - John Paul Phillips




Bert - Tim McMullen




Ernie -

Bobby Burrell


Uncle Billy - Peter Poulos




Mr. Potter - Reynolds Allen




Sam Wainright - Tony Peregoy
Mr. Martini - Sam Wall




Mr. Welch -

Tommy Gwinn


Doubling as Townspeople:




Sam Wall, Tommy Gwinn,
Bobby Burrell, Tim McMullen

Mary Bailey - Heather Walker




Violet Peterson - Whitney Peteranetz




Mother Bailey - Karla Menasco




Aunt Tilly - Kim Ham




Miss Carter - Danielle Blount




Mrs. Hatch - Laura Thomas




Miss Andrews - Briana Morgan




Mr. Potter's Secretary - Sarah Mason




Mr. Potter's Assistant - Chelsea Barbee




Mrs. Thompson - Barb McMullen




Mrs. Martini - Rebecca Lanyi




Doubling as Townspeople:




Barb McMullen, Rebecca Lanyi,
Briana Morgan

Zuzu Bailey - Lexie Williams




Tommy Bailey - Bryce Dildine




Janie Bailey - Hailey Thomas




Peter Bailey - James Chappell




Newspaper Girl - Anna Bonomi




Young George - Sam Fitzgerald




Young Mary - Lydia Williams




Young Violet - Lauren Riles




Maria Martini - Abby McMullen




Sophia Martini - Sydney Griffin




Doubling as Townspeople:




Sam Fitzgerald, Lydia Williams, Lauren Riles, Abby McMullen, Sydney Griffin, Anna Bonomi