At The Fred
What a difference a week makes. And what a difference some dancing makes! Great job singers and dancers, and a big thank you to choreographer Reagan Jackson, music director Barbara Zellner, and director Dana Spears. The play is quickly taking shape. Be prepared to get into character and focus on results in the weeks to come. When you aren't performing, be ready to help with set construction.

The Week Ahead
At The Fred and at 6 PM SHARP!
Monday - Act 1 with orchestra
Tuesday - Act 2 with orchestra
Thursday - Acts 1 & 2 with orchestra

"Look mom, no hands!"
We're off-book this week so study those lines tonight! Bring your script to turn it in tomorrow.

Thanks Mom and Dad!
This past week saw a lot of fun as the cast enjoyed a great cook-out on the set. "Them folks in River City can eat!" Thanks to all the moms and dads who contributed food, and a very special THANK YOU to Colleen Adams for coordinating the event!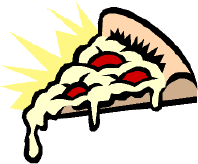 Pizza Party on Tuesday
Don't miss out on the fun and food this Tuesday as we enjoy "pizza night" at the Fred. For just $2 per person, you can enjoy pizza and soft drinks. We will eat after rehearsal.
Don't forget the $.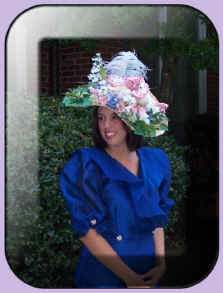 Eulalie Mackecknie Shinn
~ Diane Darling ~

Trivia Answers
Harold Hill was misquoting Shakespeare when he said, "Cowards die a thousand deaths, brave men.... 500!" It is usually quoted as "Cowards die a thousand deaths, the brave man just once." The actual quote comes from Shakespeare's Julius Caesar II and is:
"Cowards die many times before their deaths; The valiant never taste of death but once. Of all the wonders that I yet have heard, it seems to me most strange that men should fear; seeing that death, a necessary end, will come when it will come." The other two quotes are by Mrs. Paroo and Harold Hill.

Did you know?


For many years of the writing there was a character of a disabled/ spastic child in a wheelchair. The producers, and Meredith Willson himself, were never completely happy with this character, and it was nearly abandoned entirely. Meredith had written one of the children to sing one line of "Wells Fargo" with a lisp, and one day, just a few months before the show opened, he suddenly got the idea to change the character of the child in the wheelchair to what became Winthrop the lisper.
Music Holder for a Piccolo Player
There're a couple of scenes in "The Music Man" where Harold Hill keeps Tommy Djilas busy inventing a way for a piccolo player to be able to read music while playing. The way this played out in the show is identical to the real-life experience Meredith had himself as a young man with a Mr. Bushgens, who owned a harness shop in Mason City. In 1915 he fiddled with ways to make music readable to a piccolo player. One was an elaborate breastplate affair that tied in the back with several laces. Swooping out from the breastplate was a curved arm and soldered onto this a lyre to hold the music. Willson strapped it on and tried it at a rehearsal but as he marched it bobbed and the music came right out of the lyre. Then he tried an upright lyre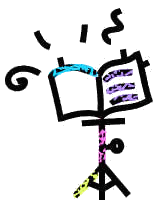 on a wide leather buckle around the upper left biceps. But this cut off Meredith's circulation and his left arm and fingers went numb.

Photo Fun
The River City Gazette continues to "inspire and amaze" cast and crew with a huge assortment of rehearsal photos. Thanks to all contributors. Due to scheduling conflicts and union regulations, the next week will be the last opportunity to publish your cast photos. You are encouraged to get them in now. Right now.


---
Marcellus Washburn
: I heard you
was in steam automobiles.
Harold Hill: I was.
Marcellus Washburn: What happened?
Harold Hill: Somebody actually invented one.
---