INFORMATION

General Information

ARTS IN THE PARK will be held Sunday, May 21, 2017 in and around the Bandshell at Weracoba/ Lakebottom Park from 12 noon until 6 p.m. This highly advertised event includes concerts by local musicians, as well as food, children's activities, face painting and other entertainment throughout the day. The Wildwood and Weracoba Parks were once a center for recreational activities including Sunday afternoon concerts. These parks are now an important part of the Weracoba/St. Elmo Historic District, also known as The Park District.

Rain Date

In the unlikely even of bad weather, our event may be rescheduled. Please check the Home Page for rain date information.

Maps and Directions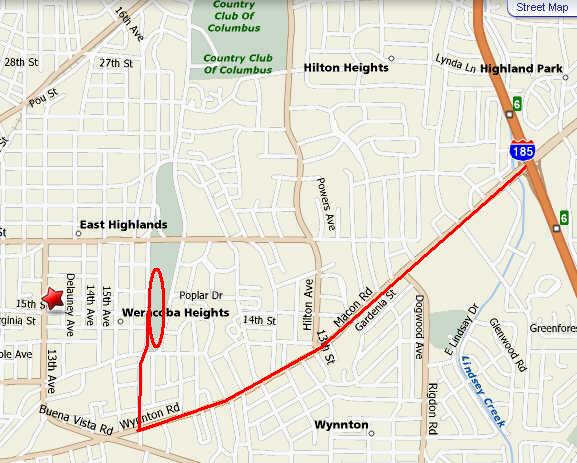 Directions
Take I-185 south to Macon Road (Exit 6). Turn right and continue driving West on Macon Road (Macon Road will become Wynnton Road).
Continue driving West on Wynnton Road. Turn right onto 18th Avenue.
Go through intersection at 18th Avenue and 13th Street, continuing north on 18th Avenue. After you have crossed intersection, Lakebottom Park begins on your right. Gated entrance to Park and Art Show at intersection of 18th Avenue and Springer Street. Parking is available on both sides of the Park.
Admission Fee
This event is free to the public. Exhibitor's works and Concessions will be available for purchase.
Local Weather
Check our local weather with the Weather Channel www.weather.com by clicking here.